Overview
Singapore has been known to be a major hub for investors, as the country provides one of the world's most business-friendly regulatory environments for local entrepreneurs and is ranked among the world's most competitive economies.
Introduction to Singapore
Singapore boasts one of the highest GDP growth rates in the world, at an average of 7.7% since independence and topping 9.2% in the first 25 years of its independence (World Bank, 2019). As one of the major financial hubs in the Asia Pacific Region and second-busiest shipping port, closely behind Shanghai, China, it is no doubt that Singapore is ranked among the world's most competitive economies. With competitiveness comes productivity and economic growth.
In 2017, Singapore announced the launch of 'Asia's Infrastructure Exchange', a regional finance hub where industry experts can not only exchange information on the demand and supply of infrastructure in the region, but also obtain financing and allow for experts to connect with one another.
---
Benefits of Setting Up in Singapore
Easy Administration
In Singapore, there is a strong support system for new and potential business owners intending to incorporate here from the get-go. Business owners, who are unsure about which business structure is most suitable for their business needs and goals, can approach the Accounting and Corporate Regulatory Authority (ACRA) for guidance. The website provides business owners with in-depth information on which business structure best matches the company's needs and also lists down any requirements for businesses. Thereafter, businesses can easily register their business, including foreign branch offices, online at Bizfile by the ACRA and set up their representative office with the relevant organizations.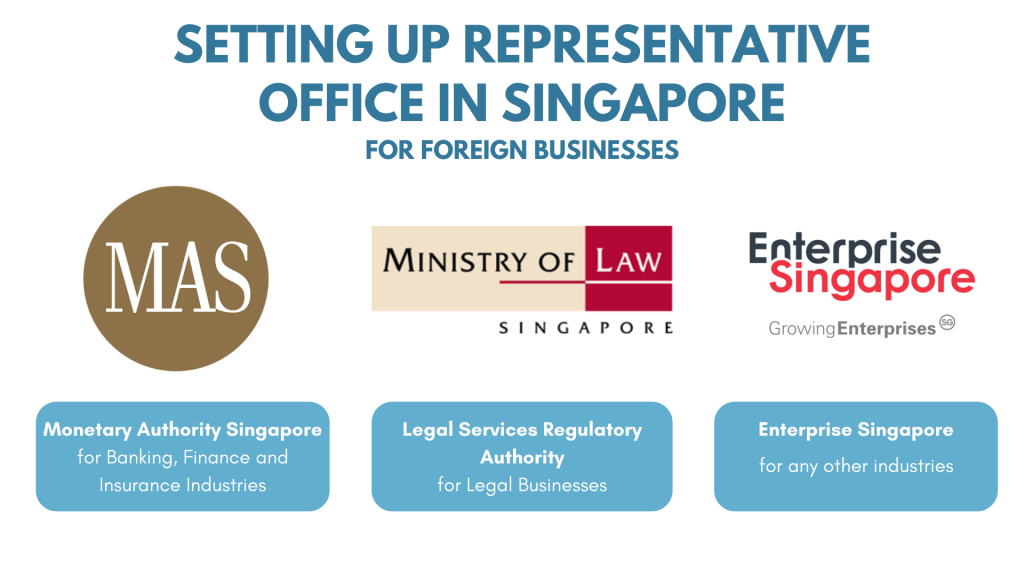 Companies can also visit the Economic Development Board (EDB)'s website to view Singapore's offering of premium facilities and infrastructure for physical offices.
Singapore's Extensive Network
Singapore has an extensive network of organizations for new businesses to work with, both locally and globally. New businesses can capitalize on Singapore's large network to connect with corporations, industry experts and business partners to grow their business, especially in terms of achieving horizontal growth in the first few years of incorporation.
Locally, Singapore has three main government bodies to support new enterprises, namely SMEPortal.sg, Enterprise Singapore and the EDB. These organizations can provide support in aspects such as talent recruitment and advisory on business development.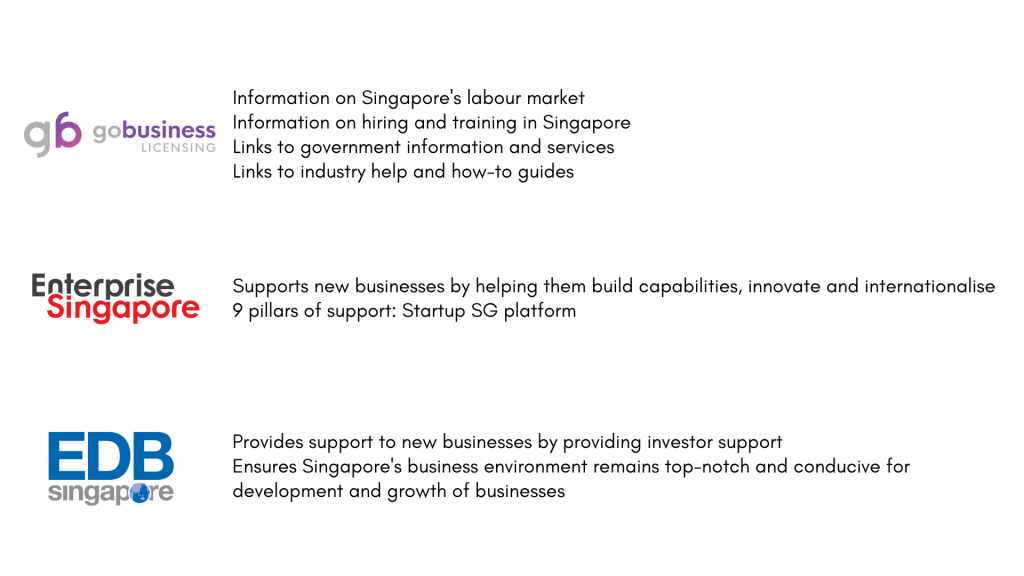 It is also important to note that Singapore boasts a strong talent pool, in terms of both local and foreign talent. According to the Global Talent Competitiveness Index, Singapore ranks second in attracting foreign talent, and majority of Singaporeans are literate and well-educated. Hard workers by nature of the Confucian culture in the education system, Singaporeans are not only highly skilled, but also have a strong work ethic that makes them attractive employees.
Apart from local government boards, the Singaporean government has also worked hard to collaborate with international partners to sign Free Trade Agreements (FTA). These agreements are extremely lucrative for new businesses, as the preferential treatment will reduce costs for many new companies when thinking of expanding globally. Within each FTA, there are also Investment Guarantee Agreements, which promotes greater investment flows between two countries and sets out standards of protection for investments made in one country by investors from the other country.
Business-friendly Corporate Tax Regime
Singapore's Corporate Tax Regime is superior to its neighboring countries. The average Corporate Income tax (CIT) rate of all the 10 ASEAN countries is 23%, with the Philippines imposing the highest CIT rate at 30%, and Singapore with the lowest at 17% (ASEAN Briefing, 2018).
In addition, Singapore has entered into more than 90 Double Taxation Agreements (DTAs) with an extensive network of various countries (ASEAN Briefing, 2019). DTAs help businesses to avoid double taxation that may arise when the same income is taxed in two different countries.
Concessionary tax rates are also offered to new start-up companies through Singapore's Tax Exemption Scheme. Where the Year of Assessment (YA) falls on 2020 onwards, the scheme allows qualifying companies a maximum exemption of S$125,000 of tax for three consecutive YAs (IRAS, 2020). Companies can also opt for the Partial Exemption Scheme after the three YAs, where the maximum exemption is S$102,500 for each YA (IRAS, 2020).
Protection of Businesses with Intellectual Property Laws
Singapore is also committed to maintaining strong intellectual property (IP) laws, as they believe rights are essential to support an innovation-driven economy. The Ministry of Law has implemented the IP Policy in 2020 to support value creation and protect businesses' ideas and innovations. Their strict enforcement of protection laws is well-regarded internationally, and the IP regime is regarded as one of the world's best. Since 2014, Singapore has been ranked among the top five in the world by the World Economic Forum's Global Competitiveness Index for the strength of their IP protection.
---
Challenges of Setting Up in Singapore
Though it has been discussed on how convenient and relatively easy it is to start a business in Singapore, there are some pointers that investors and owners can take note of.
High Operating Costs
The cost of opening and running a business in Singapore is relatively higher than other Southeast Asia (SEA) countries. The strong Singapore currency makes paying employees locally more expensive. Limited land supplies mean that rental costs for offices or a retail space are twice as high as compared to neighboring Asian countries. On that note, firms must also take note of all the start-up costs involved; registration fee, banking-related costs, office set-up costs, website and marketing costs.
Different Culture
There is a strong emphasis on relationships in Singapore, which means the process of doing business should be unrushed and based on personal development at first, rather than the facts and figures of corporate life. As a relatively young country, Singapore draws influences from both East and West, which can make it a hotbed of cultural values. The common practice for overseas firms entering the Singapore market is that they hire local representatives to share insights on how the company can tailor their operations to better suit the Singapore market.
Complications of Obtaining Permit
The government's strict employment limits and valid working passes requirements for foreign workers can make it difficult to bring in manpower from other countries. Preliminary assessment is based on the individual's academic qualifications, experience, suitability for the job, along with the sector the prospective employer operates within. New businesses must always ensure they abide by the new regulations before applying for a working pass for their employees, especially in terms of the salary being offered to their foreign employees.
Setting up a business in Singapore has many benefits, but one must also beware of the challenges that they may encounter. Below are some success stories of businesses who have successfully ventured in Singapore despite the difficulties that arise.
---
Case Study 1

About Grab
One example of a Singapore-based company that saw success in Singapore is Grab. The company offers a variety of services including transportation, food delivery, and digital payment (Grab, n.d.). Grab was first founded in Malaysia 2012. In 2013, they expanded to Singapore, Philippines and Thailand. Shortly after, they shifted its headquarters from Malaysia to Singapore in 2014 (Odesh, 2018). As of August 2020, Grab has raised $10.5 billion. It is also reported that their latest funding round values at $200 million, and their valuation was $14 billion (Craft, n.d.).
The Shift to Singapore
Grab faced regulatory issues on raising funds from international venture capital (The Independent, 2017). Thus, Grab shifted to Singapore which has a wide appeal for growing startups like Grab. In the World Bank ranking, Singapore has been placed as the top 3 among 190 countries for its ease of doing business for more than 10 years (Trading Economics, 2019). Not only does Singapore have business-friendly policies such as government subsidies and tax breaks, but also a well-established ecosystem. Since its shift, they were able to attract more international financiers and raise its valuation for public offerings (The Independent, 2017).
Besides shifting headquarters, Grab chose Singapore as their first R&D center to support their expansion in 2015 and further doubled its space in 2017. The city was Grab's ticket to expand more rapidly across the region. Being a world class transportation hub, Singapore has always been prepared to adopt advanced technology – including Internet of Things and smart vehicles. This allows the city-state to build a car-lite transport system that facilitates ride-sharing, the ease of traffic congestion, and carbon emissions (EDB, 2020). According to Anthony Tan, Grab's Co-Founder & CEO, "Being a great education hub, Singapore has many computer science graduates. As a tech company, we needed to tap into that". Grab also leverages Singapore's skilled workforce to create new mobility services to improve users' experience across Asia's culturally diverse markets (EDB, 2020).
'Grabbing' Opportunities
Grab saw the opportunity to become the one stop app to offer services and solutions for daily needs from transportation to food to entertainment and cashless payments. Having the capability to satisfy a range of daily services was the key component behind their success in the region. Next, Grab had reward programs that entice users to continue using the app, helping them to build customer loyalty. They also offer points to users who choose to use their cashless payment (GrabPay).
Most importantly, Grab understands that every country is different. It could be in terms of infrastructure, regulations, cultures and the needs and wants of users. Grab seized the opportunity to localize their services to meet the needs of the customers in each of their markets. For instance, in Singapore, they have the service GrabMart where they partner up with many retailers, groceries, minimarts and supermarkets and even bookstores to cater to the needs of Singaporeans. Thanks to Grab's hyperlocal strategy, they were able to beat their rival, Uber.
Challenges Faced
Indonesia and Singapore governments are making plans to tighten the regulation of ride hailing fares. Authorities are increasing oversight of service providers like Grab as the application has become key links to mass transportation. In 2019, Singapore's parliament passed a bill that will give regulators power to curb overcharging on ride-hailing applications. This means that Grab is forced to be on a level playing field with traditional taxis and new entrants and may have to rethink their pricing strategy to ensure that they remain competitive.
Grab has come a long way over the past few years. In their journey towards achieving success, one can observe that they have grabbed the opportunities and innovated to meet the needs and wants of their markets.
---
Case Study 2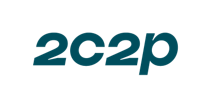 About 2C2P
Examining the success of a foreign company entering the Singapore market, the case study will look at 2C2P, a cash & card payment processor. The company was founded in Bangkok in 2003 by Aung Kyaw Moe, a computer programmer from Myanmar. 2C2P is among the earliest entrants in the business of helping companies collect online payments from consumers. Upon seeing the rapid growth of his business in Thailand, Aung decided it was time to further expand to other countries. With 5 years of experience learning about e-commerce business and providing various payment solutions for the industry, Aung started 2C2P in Singapore in 2008 to provide comprehensive e-commerce and m-commerce payments.
Choosing Singapore for Expansion
Aung believed that by expanding into Singapore, it will allow them to gain tax privileges and incentives from the Singaporean government. This will ease their first overseas venture and increase the success rate of entering a new market (BangkokPost, 2016).
Furthermore, given Singapore's extensive network, it would not be difficult for Aung to find a reliable local partner for regional expansion into the country. To Aung, "local knowledge is important" because it affects the "human touch and emotional communication" approach the company takes to reach out to the new market (TeamYS, 2013).
Aung also recognized that in order to expand and provide services to regional customers, they would need to work with suppliers that have infrastructures distributed throughout SEA and beyond. Acknowledging that Singapore provides a wide choice of premises for businesses and these businesses are assured of premium facilities and infrastructure, Aung once again felt that Singapore met the criteria when selecting the country they should venture into.
Expanding into Singapore Market
2C2P continued to witness big success after they expanded into the Singapore Market. Singapore's young and active talent made it easy for the firm to train the team with the necessary skills for big projects. When the firm started its migration to AWS in 2014, they only needed four months of intensive AWS training for its Singapore development team. As such, they were able to quickly finalize the migration project by spring of 2015. They are now running an AWS architecture centralized in an Amazon Virtual Private Cloud (Amazon VPC) in the Amazon Asia-Pacific (Singapore) region, with the Amazon United States West (Oregon) region used for disaster recovery (AWS, 2015).
2C2P conducted their due diligence on Singapore's economic prospects before deciding to venture in, which led to a smooth process of expansion and they were able to fully reap the benefits of geographical diversification.
---
Moving Forward: Singapore as a Technology Hub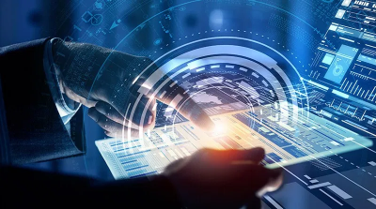 Being coined the next Silicon Valley, Singapore is no stranger to investments from tech companies as the city-state houses 80 of the world's top 100 tech companies, including multinational tech companies such as Google, Visa and Facebook. The city-state has used its status as a financial hub to attract venture capitalists, incentivize start-ups and form partnerships with global tech investors since 2010. Their efforts have bore fruit as Singapore has become an irresistible magnet for tech titans all over the world.
The heightening tensions between the US and China have also helped Singapore to cement its position as the world's leading technology hub. China's technology giants such as Tencent, Alibaba and Bytedance, have chosen to expand operations in Singapore since the nation has good relations and remains neutral between China and the US.
Singapore has also taken steps to ensure it remains an attractive and suitable destination for tech companies, with its construction of 5G infrastructure and implementation to increase the capacity of transmissions it can handle.
The 5G infrastructure is also built in preparation for deep tech to evolve and take flight in Singapore. In 2018, an AI hub was also built in the city-state's business district to position Singapore as a global leader in AI technologies. The hub aims to incubate start-ups and build IP exclusively in the area of AI for Singapore, as well as draw investments in this sector of technology.
Enterprise Singapore also encourages the formation and development of companies venturing into deep tech. SLINGSHOT, an international hackathon for deep-tech start-ups to pitch their business ideas, is powered by Startup SG to identify promising start-ups with innovative solutions and provide them with advisory support and mentorship.
With deep tech being the next big thing in light of Industry 4.0, Singapore is well-equipped to serve new businesses intending to venture in the field of AI. Moving forward, Singapore's continual effort to develop more suitable infrastructure and platforms for tech companies will serve as a good foundation to establish its position as the regional tech hub and allow new businesses to connect with an extensive network of leading advisors and companies.
---
Authors:
Celesdia SOH Jia Hui
Business Development Associate
Chrislyn WONG Shu En
Business Development Associate
Nur FADHILAH Bte Abd Fazil
Business Development Associate
Michelle CHEN
Business Development Associate
Editor:
Ryan Adnin GOH
MBa, Certified Employment Intermediary (KAH)
Director of Advisory
---
References
ASEAN Briefing. (2018). Comparing Tax Rates Across ASEAN. https://www.aseanbriefing.com/news/comparing-tax-rates-across-asean/
ASEAN Briefing. (2019). Singapore's DTA Network: What is Covered and How to Claim Relief. https://www.aseanbriefing.com/news/singapores-dta-network-covered-claim-relief/
AWS. (2015). 2C2P Case Study. https://aws.amazon.com/solutions/case-studies/2c2p/
Bangkok Post. (2016). 2C2P: Building a Powerhouse. https://www.bangkokpost.com/business/1118637/2c2p-building-a-powerhouse
Consultancy.asia. (2020). Singapore considered top alternative tech hub to Silicon Valley. https://www.consultancy.asia/news/3047/singapore-considered-top-alternative-tech-hub-to-silicon-valley
Craft. (n.d.). Grab stock price, funding rounds, valuation and financials. https://craft.co/grab/metrics
EDB. (2017). The case for centralization in Asia.https://www.edb.gov.sg/en/news-and-events/insights/headquarters/the-case-for-centralization-in-asia.html
EDB. (2020). Meet the ones who love proving the world wrong. https://www.edb.gov.sg/en/impossible-stories.html
EDB. (2020). Ride-hailing firm Grab picked Singapore in 2015 as the site for its first R&D centre to support its rapid expansion across the region. https://www.edb.gov.sg/en/impossible-stories.html
EDB. (2020). Why the world's top tech companies are still investing in Singapore during a pandemic. https://www.edb.gov.sg/en/news-and-events/insights/headquarters/why-the-worlds-top-tech-companies-are-still-investing-in-singapore-during-a-pandemic.html
Enterprise Singapore. (2020). Supporting Your Startup Journey. https://www.enterprisesg.gov.sg/industries/hub/startup/supporting-your-startup-journey
IRAS. (2020). Common Tax Reliefs That Help Reduce the Tax Bills – Partial Tax Exemption for Companies (PTE). https://www.iras.gov.sg/irashome/Businesses/Companies/Learning-the-basics-of-Corporate-Income-Tax/Common-Tax-Reliefs-That-Help-Reduce-The-Tax-Bills/#title3
IRAS. (2020). Common Tax Reliefs That Help Reduce the Tax Bills – Tax Exemption Scheme for New Start-Up Companies https://www.iras.gov.sg/irashome/Businesses/Companies/Learning-the-basics-of-Corporate-Income-Tax/Common-Tax-Reliefs-That-Help-Reduce-The-Tax-Bills/#title1
Grab. (n.d.). Learn more about the many different ways we serve your everyday needs. https://www.grab.com/sg/
Minlaw. (2020). Intellectual Property Policy. https://www.mlaw.gov.sg/about-us/what-we-do/intellectual-property-policy/
MOM. (2018). Starting a business in Singapore.https://www.mom.gov.sg/working-in-singapore/starting-a-business
Odesh. (2018). ABOUT GRAB – COMPANY. https://www.odesh.net/2018/12/30/about-grab/
SWITCH. (2020). Slingshot. https://www.switchsg.org/slingshot
Team YourStory (YS). (2013). How to expand your startup to 9 Asian countries – the story of 2C2P founder Aung Kyaw Moe's persistence. https://yourstory.com/2013/09/aung-kyaw-moe-2c2p-founder-startup-in-9-asian-countries
The Independent. (2017). Grab leaving Malaysia is Kuala Lumpur's loss to Singapore. https://theindependent.sg/grab-leaving-malaysia-is-kuala-lumpurs-loss-to-singapore/
TMF Group. (2018). Singapore: Top 10 Challenges Of Doing Business In Singapore. Mondaq. https://www.mondaq.com/corporate-and-company-law/691944/top-10-challenges-of-doing-business-in-singapore
Trading Economics. (2019). Ease of Doing Business in Singapore. https://tradingeconomics.com/singapore/ease-of-doing-business
World Bank. (2019). Singapore Overview. https://www.worldbank.org/en/country/singapore/overview