Accounting, Bookkeeping, and Tax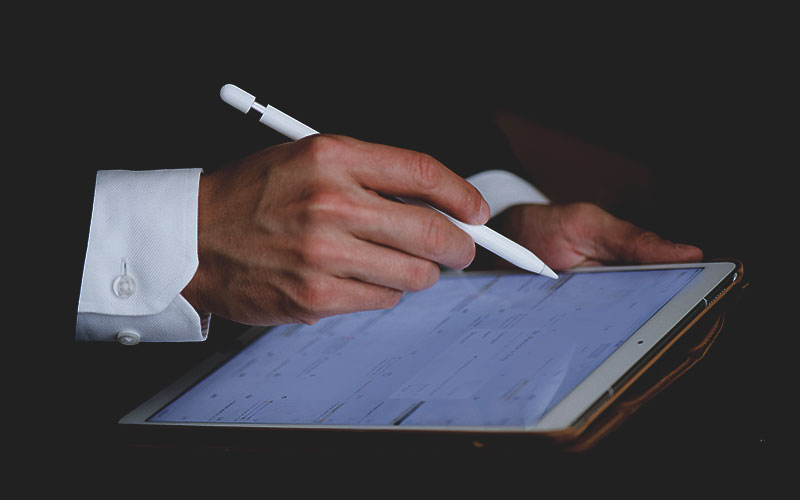 Monthly Book-Keeping of up to 60 Transactions
Year-end non-audited financial statements
Preparation & filing of tax forms – Estimated Chargeable Income (ECI) and Form CS
Usage of Cloud Accounting System gives you the ability to check records
Highly customisable to your needs & able to integrate with other systems (e.g. POS, Cloud HR systems, CRM, Practice Management)
At only S$135/month or S$1500/year
Regular Book-keeping of up to 60 transactions per month

Compilation of unaudited financial statements

Preparation & filing of estimated chargeable income

Preparation & filing of corporate tax returns
Optional Add-On:
GST filing: S$50/month

Payroll: S$25/individual/month

XBRL Filing: S$42/month

Rental Audit: S$30/month

Consolidated Financial Statements: $300/financial period

Data Protection Officer: S$200/month

Corporate Secretary: S$35/month or S$68/month
Compulsory – Choose one only.
No access required: S$0

Cloud Subscription & Bank Feeds: +S$33/month

Cloud Subscription & Bank Feeds & Invoicing: +S$50/month

Cloud Subscription & Bank Feeds & Invoicing & Multi-currencies: +S$65/month

Cloud subscription allows you to pull out management reports at any time, from anywhere.

Bank feed reduces the amount of work required for book-keeping and thus keeps your cost low.

Invoicing allows you to issue invoices to clients from the accounting system which also helps in the reduction of work & thus the costs of book-keeping.
The importance of Accounting and Tax
Good Accounting and Bookkeeping are the basis of Financial Statements and Tax Preparation. These are mandatory compliance requirements for reporting to the authorities. Keeping your books up-to-date also allows you to make informed decisions regarding your business.
Our standard compliance package ensures that you remain in the good books of ACRA & IRAS and have a good grasp of your business financials!
Your Corporate Financials made Simple
From just S$135/month, we will handle all the critical compliance functions of your business; book-keeping, preparation of the financial statements & corporate tax filing. As your company scales, we can adjust to meet the needs of your company accordingly.
Engage us to have your Accounting needs served professionally. At ForBis Accounting, you can simply subscribe and relax. Your Accounting and Tax needs all in one simple package.
Hassle-free. Clear transparent pricing.
ForBis believes in providing client-centric solutions – we charge you ONLY for the work you need us to do. You don't have to worry about us raising prices when your revenue or profitability grows – we won't ask you to share the fruits of your labour.
No wrong door policy
A client success officer is attached to every client – you don't have to worry who to ask regardless of the nature of your question/concern. We're also easily reached through emails, company Whatsapp or through the company hotline. 
ForBis services are fast, responsive and reliable, allowing me to react quickly in business situations.                                  
Thank you for solving my compliance issues, allowing me to focus on my business and move opportunities forward.     
Thank you. ForBis services has allowed me to present my project details to my Clients and Investors to clinch successful deals.
Frequently Asked Questions
Why use ForBis as your professional partner?
ForBis offers a comprehensive range of professional services. Our accountants can compile your yearly accounts information for submission to ACRA and IRAS while keeping costs low as we take advantage of technology to automate mundane and low value tasks.
By engaging ForBis, you not only enjoy great competitive prices and high level of services, you are helping ForBis with our social causes. As a social enterprise & a member of RaiSE, ForBis devote significant amount of resources to provide training & employment opportunities to at-risk youths, individuals who require special needs/arrangement and mums struggling to return to workforce. We also provide discounts, credit terms and pro bono services to other social enterprise, non-profits and charities.
Why do you need to do Accounting & Bookkeeping for your financial statements and tax preparation?
The Singapore Companies' Act obligates all companies registered/incorporated in Singapore to keep proper books of accounts. Good book-keeping not only facilitates day-to-day account maintenance and drafting of financial statements for the submission of annual returns but also provides insight for sound business decision-making as well as efficient financial management.
Having the accounts prepared routinely also allows us to respond quickly should there be a need to submit the statements or a management report (i.e. applying for grants/loans, potential investment).
What happens if there are more than 60 transactions per month?
Depending on the amount and frequency this happens, your client success officer will recommend different solutions. The most popular options among our clients are as follows;
(A) Topping up S$20 for 20 transactions or part thereof on the months that exceed 60 transactions
(B) Engaging our "MyAccountant" services where an accountant will be attached to your company to clear any work you might required with costs as low as S$100 for half-day of work.